What is workers' compensation insurance?
Workers' compensation insurance provides benefits to your employees if an injury or illness occurs in the course of employment. This type of insurance is typically required by law. However, keep in mind, many small businesses are not required by law to provide this coverage due to their size. But, you may still want to consider purchasing workers' compensation coverage for your employees.
What may workers' compensation cover? 
Workers' compensation insurance is required by state law, so there might be slight differences in coverages in each state across the nation. Workers' compensation generally provides the following benefits to employees when an illness or injury occurs due to employment:

Medical expenses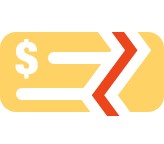 Lost wages

Disability benefits

Funeral or cremation
What may not be covered by workers' compensation insurance?
Employee injuries due to intoxication
Injuries to independent contractors
Employee injuries due to safety violations
Injuries claimed after employee termination
To dig deeper, visit our Workers' Compensation Insurance FAQs and blog, The Gildfitter.